Be a part of our exciting journey. Join N47.
As a talent factory from developers for developers, we put great importance to our working atmosphere. We do our best to design work and space so that every individual feels comfortable in the team and can develop optimally. We want you to achieve your full potential with us.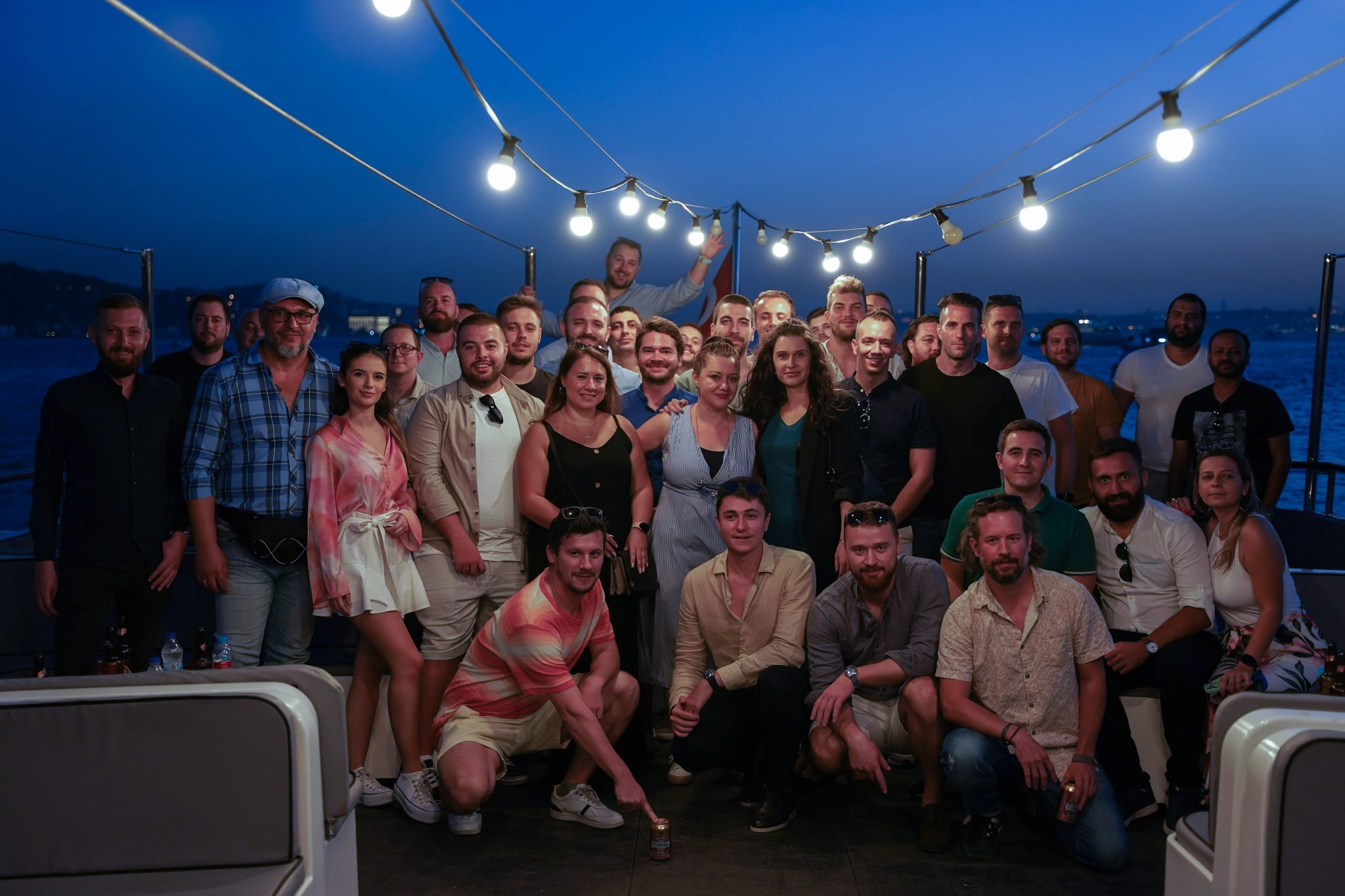 Two of the core values of our N47 team are knowledge sharing and ongoing professional development. We seamlessly integrate training in our workflow so new skills and knowledge are easy to apply in everyday work.
We regularly organize in-house workshops, meetups, and courses on web development, UI/UX design, Scrum methodology, and other topics to keep up with the latest technology trends and improve our employees' technical expertise.
Employees get the chance to attend various conferences, meetups, workshops, and courses at the company's expense. We not only attend local Swiss events, but also go abroad to international conferences like AdaptTo() in Berlin or Devoxx in Antwerp.
Our employees are able to prove their knowledge and high-quality skills by getting certifications such as PMI/PMP (for Project Managers), PSM (for Scrum Masters), and ISTQB (for Quality Assurance Specialists). We support our employees initiative and cover certification expenses.
Personal

Development Plan
We provide each employee with a personal development plan to map out his or her professional goals and a plan to achieve them. It facilitates an employee's career development and helps focus on goals relevant for the individual as well as the company.
N47 offers flexible working hours, so our employees can come to the office whenever it's convenient for them and the rest of the team or the customer. Home office? Shouldn't be a problem.
We do our best to create an environment in which our employees can work productively – a spacious downtown office, comfortable furniture, snacks, excellent coffee/tea and a fully-equipped kitchen.
We care about team spirit, so we regularly organize corporate events that bring together all our employees. N47's corporate and team-building events include playing paintball, trips to the movies, bbq parties and other occasions including N47 Hackdayz.
Usually, the first place we go is the kitchen for a delicious espresso. After that we are ready for the start into our day.
Most of the time we have a daily standup in the morning, where we exchange information within the project team. This usually takes place in an online call. We work according to the agile approach, which means sprints, refinements, plannings, reviews, retrospectives, user stories and pair programming are part of our everyday work.
At N47 you can be yourself without having to pretend. The atmosphere is very relaxed and we sometimes have a spontaneous barbecue at lunchtime or a beer together in the evening.
Since I started at N47 2 years ago, I have been able to develop strongly through the agile organization. Besides exciting projects in the technical area, I was able to gain additional experience in management and gradually take on responsibility internally and externally. Here, I was supported along the way by a strong career plan.
N47 is a very modern company working with state-of-the-art technologies, very kind and diverse employees and awesome technical know-how. They value their employees and care about a proper work-life balance. Thanks to the company spirit at N47, I can develop as a person and be successful in my career path.
#Instagram #OfficeLife #N47 #Snapshots