Reading Time:
5
minutes
It is sooner or later in life to think about a profession 💼 and about the company in which you want to practice it. Either you're out of education, you've just finished your studies 🎓 or you're already working, but you need a new challenge.
In our industry -IT services 💾 – where software/web developers play the biggest role, there are, according to several studies, the key features for developers to enter a company.
Based on Stackoverflow's Developer Survey in 2016, we picked the most important expectations of the developers for their company and made them a guide. We have divided these into 5 levels.
1st Basic requirements
Salary 💶: Every developer knows his value in the market, so we value him and give him what he deserves.
Respect: Dealing with each other in the company, as well as with customers on site are the nuts and bolts for us and are treated with the highest priority. Unfortunately, there are still companies in the 21st century where bullying plays a big role.
Competencies: Our employees are encouraged to expand their know-how, which plays the most important role in IT. We live in the technology age, in which permanently new programming languages, frameworks, etc. come on the market. There is no time to lay on the lazy skin.
Social bonding: We are a team and that goes beyond all locations. It is very important to pursue common goals. In this case, you will not be treated alone, but in the team and no matter which location you are involved with.
Support: Every employee is considered as a family member, so that operational issues are discussed and addressed in retrospectives, in addition, private matters also find an open ear. You can just click on the management to get support for private affairs.
2nd Lunar effect 🌚
Operating System: We do not tell anyone what OS to work with. Everyone should be able to decide for themselves with which they feel comfortable.
Computer specification 💻: It is very important to have fast computers as a developer. One should use his time effectively and not straining with slow devices his nerves.
Software 📀: Additional software, e.g. IntelliJ, WebStorm, etc. needed is of course provided by the company.
Noise Level 📢: Many employees complain about excessive noise levels. To spare our employees, our premises are in fairly quiet locations.
Workplace: Of course, ergonomic chairs, monitors, keyboards, etc. are provided.
3rd Main motivators
"Tough Nuts": With us, you have to face up to new challenges, so that work does not become routine and thus boring.
Further education: In order to keep up to date his know-how, we offer each teammate the possibility to attend trainings, conferences, workshops and the like. Through our blog, you can see in which different countries and conferences we have been.
Recognition: You want to be praised for your work and you get that praise from us.
Interesting projects: We work for different clients and projects so that a lot of variety is required. Boredom, routine are foreign words for our working world.
Confidence: Confidence in employees and leaders is a lost character trait. Most companies are only concerned with competition among employees. This has no chance in our company. We trust each other and treat everything confidentially what concerns our employees.
4th Creators
Relax spots: Either take a break in front of the Playstation 🎮, Nintendo or use the couch for a nap 💤.
Foosball table ⚽: In our office, there is a foosball table for professionals. Of course, beginners are allowed to play as well.
Fitness: A small room with fitness equipment, even a treadmill is available for everyone. It is also allowed to enter the office 7/24 🕖.
Food: Tasty coffee ☕, soft drinks 🥤, sweets 🍫, water 🚰 and fruits 🍇🍌🍉 are always free for the team. Enjoy it.
5th Unconventional
Team events 🥳: At least twice a year, all employees of the 3 locations 🇩🇪🇲🇰🇨🇭 come together. We work 👨🏻‍💻👩🏻‍💻, dine 🥘 and have fun 🎉 together. The upcoming event is in Macedonia 🇲🇰 in July, the previous one was in Switzerland 🇨🇭, let's see where the next one will be. In addition, events take place at the 3 locations, for the specific staff onsite. Of course, the ticket 🛩, accommodation costs 🏩 and meals are paid 💰 by the company.
Lunch 🍴: Every 14 days we choose one restaurant to have lunch together. Of course, this is also paid 🤑 by the company.
After writing so many positive points ➕ about our company it's time to list the negative points ➖…
I really tried to find some, but I did not find anything!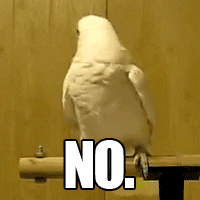 https://www.north-47.com/wp-content/uploads/2019/06/bulletin-board-2771786_1920.jpg
1280
1920
Yuşa Volkan Tuncer
https://www.north-47.com/wp-content/uploads/2018/09/logo_menu-copy-1-300x138.png
Yuşa Volkan Tuncer
2019-06-28 08:22:05
2020-02-24 16:08:39
Why you should join our company and why NOT