The Appdevcon in Amsterdam was a four day conference for app developers of all kinds (iOS, Android, Windows, Web, TV). It was held between May 9th and 12th at two nice locations in Amsterdam – Pathé Amsterdam Noord Movie Theater and Room Mate Aitana Hotel.
There was a variety of ticket types to choose from upfront. I've chosen the 2 day ticket consisting of a workshop and a conference day. Given the broad audience there were plenty of topics to choose from.
Day one was the workshop day. There were 2 hands-on workshops slots ~3h each to choose from. For me the day started with a workshop on Kotlin Multiplatform Mobile (KMM), a platform that has significantly contributed to the realm of cross-platform development. This workshop turned out to be an extensive tutorial on how to build a KMM project, walking attendees through the intricacies of shared networking with Ktor, the role of Koin as a universal glue, and getting started with Kotlin Flow. The primary objective was clear: understanding how to construct shared logic that would be applicable across platforms.
The second workshop was the network debugging workshop. This session facilitated a comprehensive understanding of Charles and Proxyman, tools that play a critical role in tackling network-related challenges often faced in mobile app development. As attendees navigated through this workshop, it became evident how vital it is to safeguard our applications, an aspect often overlooked.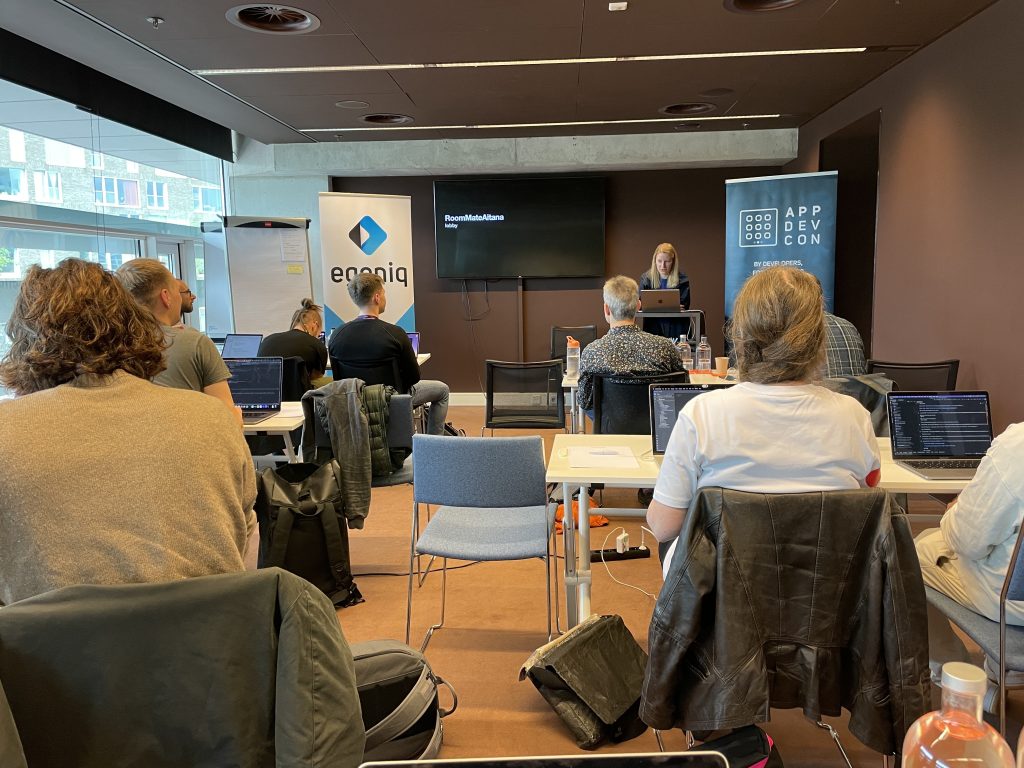 Interwoven in this day of intense learning was a lunch break that served as a delightful interlude, offering a warm buffet that facilitated an informal exchange of ideas.
In retrospect I think I would prefer a single big workshop instead of two smaller ones. It was just too much to get through in a short amount of time with people of different backgrounds.
Day two of the conference was fantastic. Diverse topics graced the event, ranging from the societal impacts of technology, to in-depth analysis of Swift's type system, to AI's future and the burgeoning metaverse. One of the talks that particularly struck a chord was "Being Human in Times of Exponential Technology." This presentation skillfully blended humor with the seriousness of the ramifications of rapidly advancing technology, challenging attendees to think about using technology for the greater good.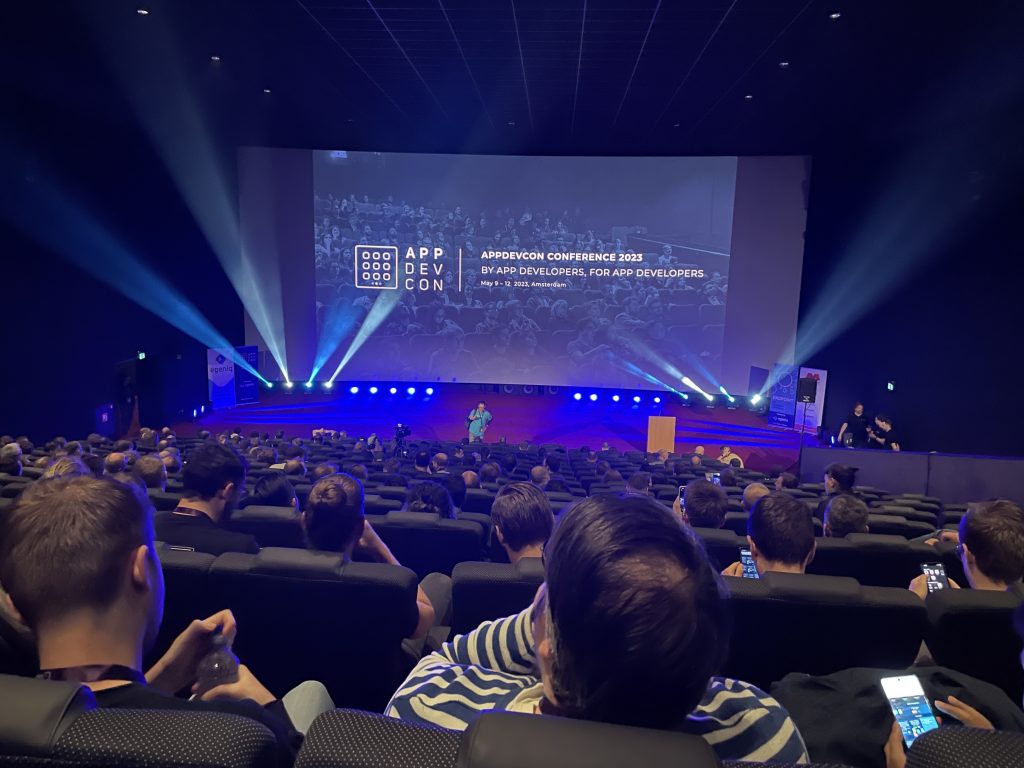 The event was punctuated by a lunch break where attendees received a brown bag lunch—an efficient solution that did not disrupt the flow of the event.
The speakers at the conference were enthusiastic and showed mastery over their respective topics. The choice of venue—a cinema—was a unique touch that added to the immersive learning experience. The event, on the whole, was a well-orchestrated gathering that stimulated discussions about the topics afterwards.