How everything began…
Everything had started when I was looking for a company where I could write my bachelor thesis. Although you have plenty of choice of companies, especially in Stuttgart and the surrounding area, but it also had to fit with the topic. Like so many choices in life, I also wanted to make that decision with my friends. As a result, N47's offer was to write about the topic: Evaluating open-source and commercial e-commerce solutions.
That was also the beginning of my journey in the N47 world.
Hiatus of one year…
After graduation 🎓, I took a break and travelled 🚗 with my family 👨‍👩‍👧‍👧 around the world 🌍 I think anybody can put himself in my position. After years of school and university, a hiatus is an obligation especially when you are already married and have children.
It was also the opportunity to spend time with my two little girls 💞.
My Comeback…
During this time N47 had developed further and already pulled some small orders ashore. This was also the opportunity for me to join the N47 world again.
Initially, I did an internship, where I did some content management tasks. After the internship, I worked as a freelancer for N47 and served as a test manager. After a few months, everything became more serious, so I took a permanent position and spent a long time doing my test manager activity.
N47 became more and more successful and it was time to get new employees on board. Now my role changed to Team Leader, where I took responsibility for the newbies. Furthermore, I was also on the road as an HR manager 👨🏻‍💻 and I was doing all the tasks that had to be done in this regard. Including recruiting new people: writing job advertisements, publishing on various platforms, as well as at universities around, conducting interviews with candidates and looking after all the processes that were in connection with employees.
I took Yum! Brands CEO Greg Creed's following sentence to heart: Take the job no one else wants to do, so I mastered all the challenges that a start-up entailed. The world in a start-up is not like in a large concern, where you can expect organization and structure. You have to build up everything from scratch and thus not to be good to do tasks which no one else is ready to do.
What I enjoy(ed) the most…
Most interesting in my journey were the business trips to Skopje 🛫🇲🇰 and workshops we managed with the management board in various countries 🌏. We literally locked ourselves up for a few days and worked daily for over 1⃣6⃣ hours. The goal has always been to become more successful. In other words:
How does N47 become more attractive to developers?
What do we have to change or make additional, so that employees will be happier to be part of the N47 family?
How does N47 become a big competitor in the IT services sector?
Looking back now, I realize how proud we can be of what we've all reached together. We are now represented in 3⃣ countries (Germany 🇩🇪, Switzerland 🇨🇭, Macedonia 🇲🇰). We are a team with more than 2⃣5⃣ members and serve several major clients in Switzerland🇨🇭.
The show must go on…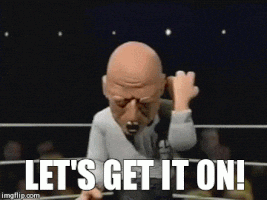 The challenge is not yet finished. We continue to fight 🥊 since our goal is to become an attractive employer and get cool/interesting/challenging projects in the IT sector 👨‍💻 in near future.